24.08.02017

Last modified 31.01.02020
All the Pigs, All Lined Up: Nine Inch Nails' studio albums ranked
Hi, my name is André and I'm a Nine Inch Nails mega-fan. For years now the music of Trent Reznor has proved to be, yes, The Perfect Drug. I'm here without my comrades at Audioxide to provide an ordered list of the NIN discography. As most fans are aware, there are a large number of releases under the NIN name. I didn't really fancy ranking each and every one of the 31 Halos, so I focused purely on studio albums. Surprisingly enough, the list took shape quite naturally, and there wasn't much deliberation. Barring a few instances, I enjoy all of Reznor's work, and he remains one of my purest inspirations. So without further ado, here lies my worst-to-best list of Nine Inch Nails albums. Isn't nihilism delightful?
---
9. Hesitation Marks (2013)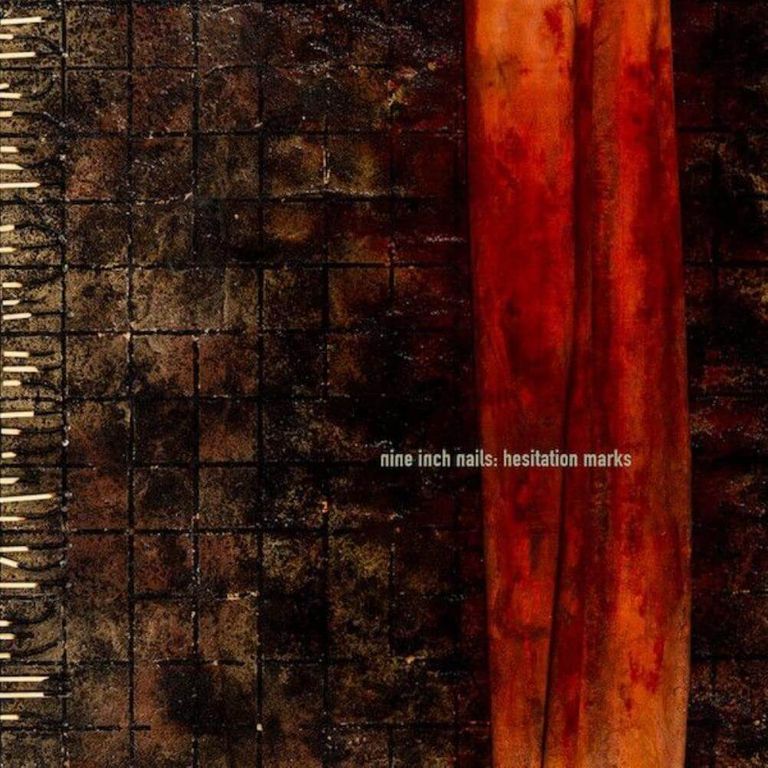 Hesitation Marks continues to split opinion. Its sound is notably subdued, sometimes passive, and there are far fewer explosive moments that long-time listeners have come to expect. That said, whilst it sits at the bottom of this list, Hesitation Marks still has a lot of worth. Underneath the music, tamed and in check, lies an exceptional level of craft. In many ways this is Reznor's most personal work since With Teeth. The torment is restrained, at times understated, but clear nonetheless as he battles through numerous existential issues in the midst of nervous soundscapes. Replacing the fiery testimony of 'God is dead/no-one cares,' is the fragile admission of 'Lord my path has gone astray/I'm just trying to find my way.'
The instrumentals on Hesitation Marks are more skeletal than usual, favouring controlled aggression over sheer ferocity, whilst Reznor's voice sits comfortably in the lower range, rarely stretching towards his trademark screams. During its softer moments, Hesitation Marks feels strangely soothing. In a fascinating hark back to the days of Pretty Hate Machine, the record relies on drum machines and sequenced synthesisers, with guitars taking up a supporting role and sitting lower in the mix. Given that this is the most self-referential record in the entire NIN discography – further highlighted by its Downward Spiral-tainted cover art – the throwback is probably intentional. However, with cuts like "Running" and "Disappointed" feeling confined by such flimsy beats, the reversion remains a questionable creative decision. On the other hand, songs like "Copy of A", "Find My Way", and "All Time Low" have as much influence from contemporary dance-rock outfits as they do Bowie, Prince, and Pink Floyd, and they're all the stronger for it.
On a track-by-track basis, Hesitation Marks is certainly more hit than miss, but deplorable duds like "Everything" add an element of inconsistency to the mix. Ultimately, the record stands as a worthy entry to the discography, but the weakest nonetheless.
---
8. Ghosts I-IV (2008)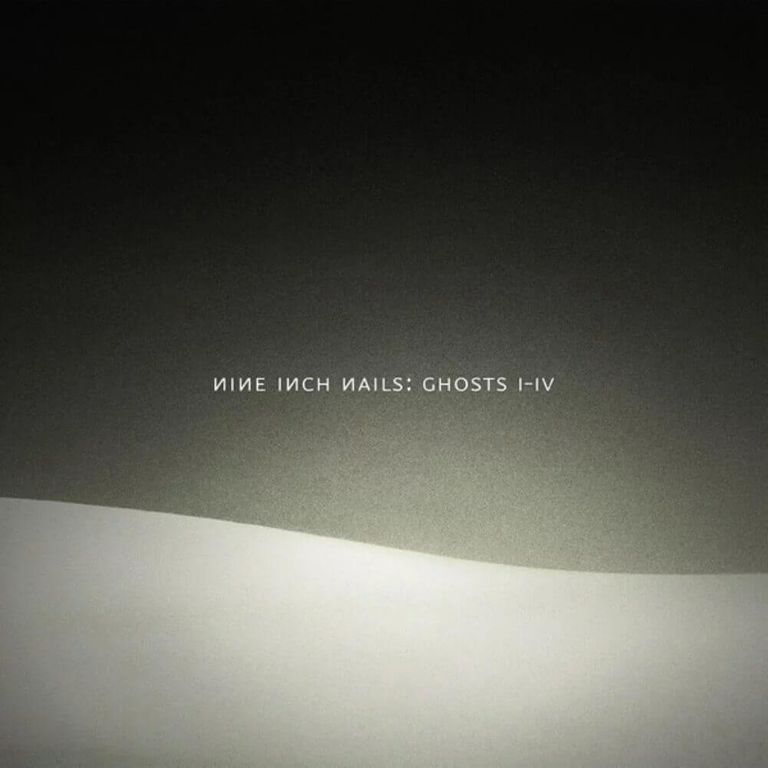 Ghosts I-IV is the oddball of the Nine Inch Nails discography. Though technically classed as a studio album, comparing it to other works has always felt unfair.
Ghosts feels formless, without structure or significant cohesion, fashioned with numerous fragments of music. Reznor attempts to capture specific moods, spaces, and emotions, some of which would later go on to guide his soundtrack work. Ghosts was never going to be a record that captured a new audience: this was one for the existing fans, those who relished the opportunity to listen to what was, essentially, an extensive set of demos. The half-baked nature of most tracks was an easy target for critics, but on Reznor's personal basis, Ghosts has turned out to be one of his most significant records; acting as an unforeseen audition for David Fincher, and consequently earning him a career in composition for films.
The overwhelming length of Ghosts is an obvious issue. Perhaps it wasn't intended to serve as a single listen, or maybe it operates in a similar way to ambient music. Irrespective of its form, Ghosts is an effective showcase of Reznor's way of working: confirming that he writes music not with cute chord progressions or catchy melodies in mind, but instead resonances, rhythms, and textures that hold potential for something special and out of the ordinary. On previous records Reznor had utilised these ideas by applying vocals, structure, and a genuine sense of progression; sometimes even a transformation. In the case of Ghosts however, the best ideas don't always evolve into a great song, and at least a dozen of them feel half-baked.
Of course, it goes without saying that as a NIN fanatic I naturally enjoy the whole thing, but there are obvious limitations to the album's structure. Whilst I'd always recommend some of the more immediate highlights, such as "1", "8", "12", "19", "31", and "35", it would be the last album I suggest to any potential newcomers. Reznor, Academy Award in hand, will likely consider Ghosts to be one of his most rewarding works. For listeners, it serves as an insight into the mind of one of rock music's greatest talents, effectively demonstrating the skills and techniques that have thrilled fans for almost 30 years.
---
7. Bad Witch (2018)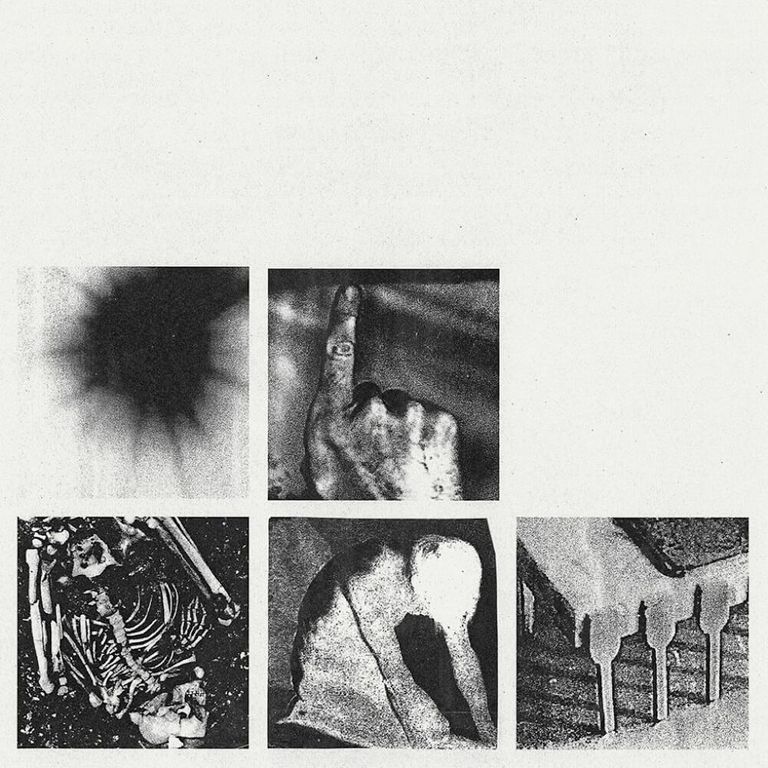 Bad Witch signifies the latest era of Nine Inch Nails, and there have been some wholesale changes. The raising of children and passing of heroes has induced a much more reflective Reznor, who for the first time in NIN history is no longer the sole force behind the music. Following the success of their innovative film scores, longtime collaborator Atticus Ross finally joined the fray as an official bandmate (though if we're being completely honest, he has more-or-less been a huge part of the NIN process ever since 2008's Ghosts I-IV). Surprisingly, Bad Witch takes little influence from the duo's work in film. There are traces of polish, but generally speaking the record is delightfully dirty. Industrial rock amalgamates with the avant-garde, forming a sound not to dissimilar to David Bowie's Blackstar (one of those aforementioned heroes, recently deceased). Indeed, Bowie's presence is felt throughout the album, particularly on the closing track "Over and Out", where Reznor essentially channels Ziggy Stardust himself. It's a remarkable moment.
The final part of what is now a beloved trilogy, Bad Witch can feel more like an EP in comparison to other official NIN albums, though not necessarily to its detriment. In fact, this release ranks as one of the most distinctive LPs in the entire discography. Whereas Not The Actual Events and Add Violence lacked cohesion, Bad Witch is instead a small, loud, and perfectly packaged project, enhanced by structural variety and engaging transitions. It opens with a couple of industrial bangers, before delving into experimental instrumental passages that incorporate freeform jazz. A welcome surprise, that comes as no surprise, given how eager Reznor has always been to push the boundaries of what is possible within the industrial bracket. This is what makes NIN the illustrious name it is, synonymous with modulation and sonic advancement. It may not comprise the most immediately inviting songs, but Bad Witch remains a much-welcomed addition to the family.
Read our full review of Bad Witch →
---
6. With Teeth (2005)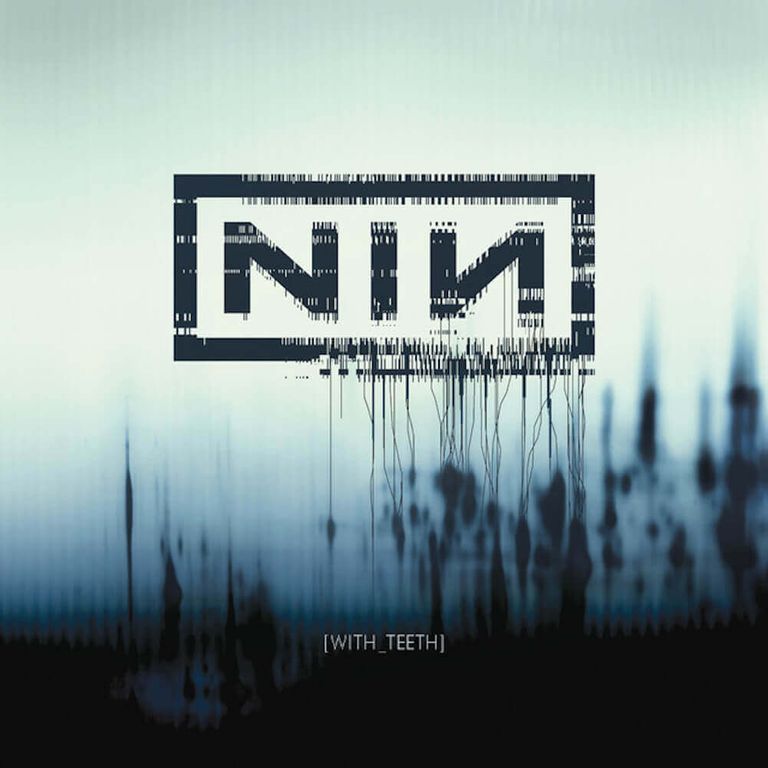 On the surface, With Teeth seems like the most unspectacular album in the Nine Inch Nails catalogue. Following the delicate dejection of The Fragile, which was littered with elements of industrial sounds and electronics, Reznor turned to a traditional rock band setup, focusing more on conventional song structures, and generally achieving a more radio-friendly sound. The tone was less severe, and the textures were far leaner. Unsurprisingly, Reznor found commercial success in singles "The Hand That Feeds", "Only", and "Every Day is Exactly the Same"; songs that adopt a controlled level of aggression, instead of the raw, frenzied tenacity of With Teeth's predecessors. "Love is Not Enough" and "Getting Smaller" are fine tracks, but would barely feel like NIN songs if not for Reznor's layered levels of distortion that stains the guitars. "The Collector" wouldn't feel too out of place on a Foo Fighters record, whilst the title track struggles to get going and ultimately ends up stumbling to the finish. Reznor stated that he tried to keep a sense of 'carelessness' running through the record; for better or worse, you can certainly tell.
Once you dig a little deeper however, additional layers begin to emerge. After a long battle with substance abuse, a personal struggle that tainted his previous two works, Reznor was finally sober. With Teeth was initially planned as a big analogy of his strenuous experience, and whilst it's clear that not everything fell into place, there are certainly signs of a grand design coming together. "All the Love in the World" sets the scene expertly, its distinctive bass line combining wonderfully with eerie piano melodies and beautiful falsettos, before launching into an unexpected, funky disco break. It doesn't match the sheer savagery of "Somewhat Damaged", but it's still one of the best openers to any NIN record. "You Know What You Are?" is a powerful, pounding follow-up, benefitting from a colossal chorus and ferocious drumming courtesy of Dave Grohl, whilst "Sunspots" serves as a delirious highlight bursting with potent imagery. "Right Where it Belongs" ranks right up there with "Something I Can Never Have" as one of Reznor's finest ballads, and provides an unusually uplifting conclusion. Despite some spectacular songs, With Teeth is a good album that just feels a little ordinary in comparison to previous works. It benefits from an accessibility that makes it a fine introduction to newcomers.
---
5. The Slip (2008)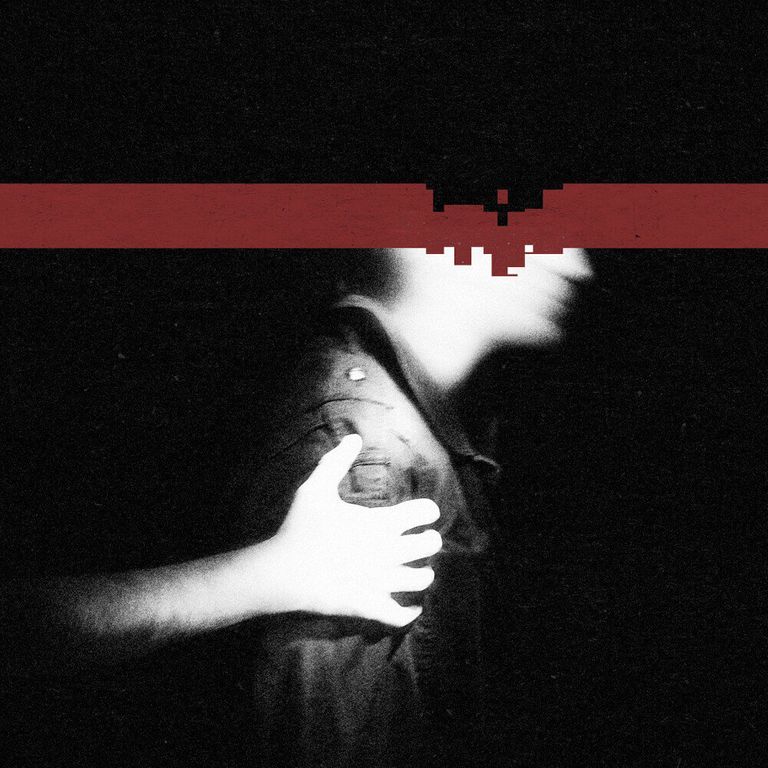 Despite being an incredibly solid set of songs, The Slip is possibly the least talked about album in the Nine Inch Nails discography, and definitely deserves more respect. After Year Zero, a concept album heavy on political commentary, and Ghosts I-IV, a sprawling directory of moods and almost-songs, Reznor dialled down the need for novelty here, focusing instead on his extraordinary capacity for constructing industrial rock belters. "1,000,000" opens the record with a thrash, before steaming into the intense, vigorous brawl of "Letting You", both benefiting from the fierce, yet controlled, drumming of Joshua Freese. The Slip opens with intent, and a refreshing degree of simplicity. "Discipline" is one of Reznor's finest pop-rock songs, its booming beat cooled down expertly by delicate piano and bouncy vocals, working its way to a brilliant breakdown that stands out as one of album's finest moments. Though "Echoplex" is a slight smear on proceedings, the mangled riffs on "Head Down" immediately retain momentum, stroked with a vivid greyness. The opening 20 minutes or so of The Slip may not compete with the visceral virtuosity of Reznor's earlier work, but it's one of the most focused segments of the whole discography.
As an intentional inverse, the second half offers listeners a chance to reflect with slow, meditative movements, as Reznor delves into the experimental side of his palette. He immerses in the world of sound design on "Corona Radiata", before gradually rising to a post-rock crescendo on "The Four of Us Are Dying". These tracks could have easily been products of the Ghosts I-IV sessions, and prove to be a testing indulgence for some listeners, but the level of craft is indisputable. The Slip rewards intensive listening, and there are always new intricacies to be found. The only song that feels a little loose and rough round the edges is the closer. Indeed, "Demon Seed" clatters through with a chaotic and coarse beat, a seemingly aimless structure, and a cold, clinical feel to its instrumental. It's continues to be a confusing conclusion to an otherwise fascinating entry in the NIN discography, and one that gets closest to joining Pretty Hate Machine in being an industrial dance record. The Slip is loud, fierce, and brimming with captivating hooks. It's Reznor's most under-rated work so far.
---
4. Year Zero (2007)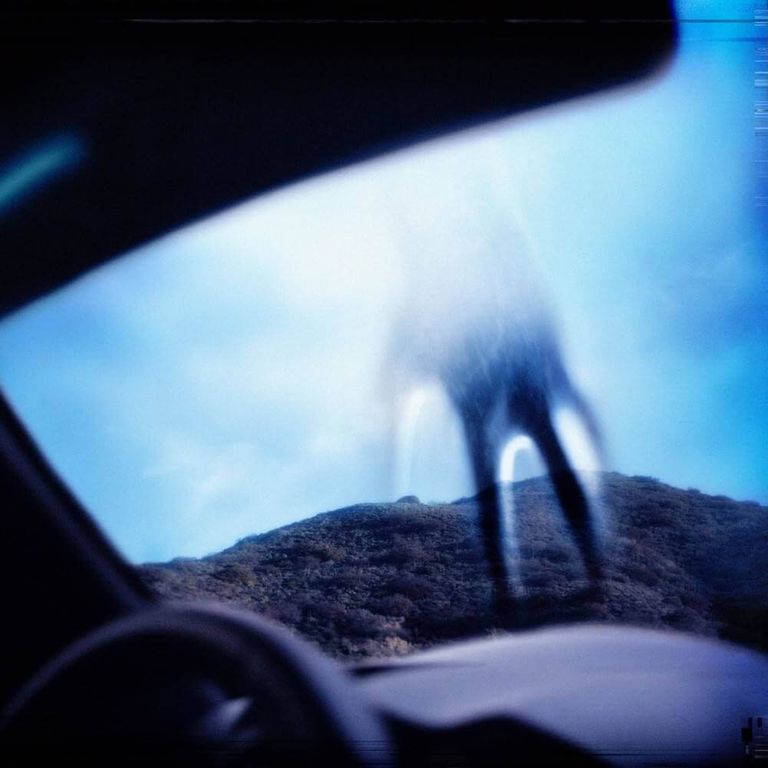 While it's by no means the greatest Nine Inch Nails record, the origin of Year Zero is representative of Reznor's inventiveness and creativity. What started as a small experiment with a laptop ended as a vast project: a fully-fledged record, a remix album, and an alternate reality game, with the added potential of film or television content. The Year Zero project is also one of the several endeavors that Reznor had started but never quite finished, which is another common characteristic. The intrigue around Year Zero endures to this day, and its political proclamations have become more poignant than ever. Narrative is part and parcel of most NIN albums, but this was the first time Reznor had ever breached the surface of politics and sociology. In 1996, Reznor stated that the idea of politics was 'uninteresting' to him – 10 years later, he's painting a dystopian future whilst taking a swipe at current World leaders. Such a drastic change in attitude is a positive reflection of his sobriety, but it's also a sign of maturity as a citizen, and confidence as an artist.
The promotional strategy for Year Zero was mysterious, often complex, and still serves as one of the most memorable moments in NIN history for long-time fans. Whilst we may never see the realisation of the entire project, the record itself goes down as a gripping success. Yes, it is bloated, and would have benefitted enormously from some ruthless editing, and yes, the lyrical content is often clumsy. However, the apocalyptic ambience is infectious, and the songs themselves are absolutely compelling. "Survialism" revels in its sense of revolt, equipped with animalistic chants and pounding power chords, while "Capital G" further endorses the uprising with anthemic hooks and an outrageously catchy chorus. A personal favourite of mine, "Me, I'm Not" is one of many tracks that rely on chaotic noise breaks to depict the viciousness of a landscape stricken by greed and corruption. "The Great Destroyer" goes even further, as Reznor channels his inner Merzbow to illustrate his sonic portrayal of doomsday, before fading into a final trio of ballads that hint at hope, and the prospect of peace. A low-key finish is common practice for NIN, but after enduring almost an hours worth of dominant noise rock, the subdued ending is a welcome relief. All things considered, Year Zero is an extremely interesting record that, due to uncharacteristic filler, falls just short of being a rousing success.
---
3. Pretty Hate Machine (1989)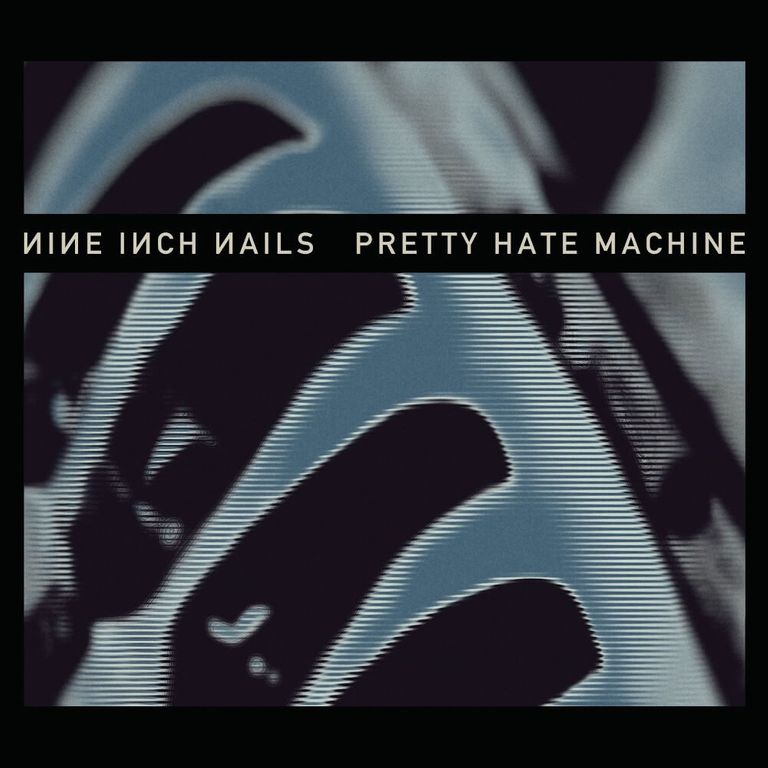 It's practically impossible for me, a 24-year old, to adequately describe the full influence that Pretty Hate Machine had on teenagers growing up in the late '80s and early '90s. The debut Nine Inch Nails album meant a great deal to those craving a certain type of rock star, one who wasn't afraid to show his vulnerable side. Reznor's lyrics are youthful, naïve, sometimes even petty – unavoidable qualities of any young adult who was still finding their way in the World. Feeling like his best days are already behind him, Reznor demands an apology from God on "Terrible Lie" and laments lost love on "Something I Can Never Have". The lyrics aren't exactly elegant, particularly some of the lines on "The Only Time" and "That's What I Get", but the simplicity is essential in reflecting the strain and frustration that would continue to haunt Reznor for years to come. It's not perfect, but nothing is, and that's precisely the point.
Yet Pretty Hate Machine, for all its emotional turmoil, is the catchiest album of the entire Nine Inch Nails discography. Anthem-like choruses, infectious bass lines and fractured synth hooks litter the tracklist, and all are underlined by robust dance beats – like a true synth-pop record. "Head Like a Hole", "Terrible Lie", and "Sin" still stand up as some of the best tunes Reznor has ever put to record, whilst "Something I Can Never Have" serves both as the album's emotional centrepiece, and as a terrible, beautiful sign of things to come. You can hear glimpses of The Downward Spiral in Reznor's writing – the nihilism of "Terrible Lie" and the layering of textures on "Kinda I Want To" – but the real craft of that album came only with further experience and experimentation. Pretty Hate Machine was only the beginning, and it remains an essential part of the Nine Inch Nails crusade.
Read our full review of Pretty Hate Machine →
---
2. The Fragile (1999)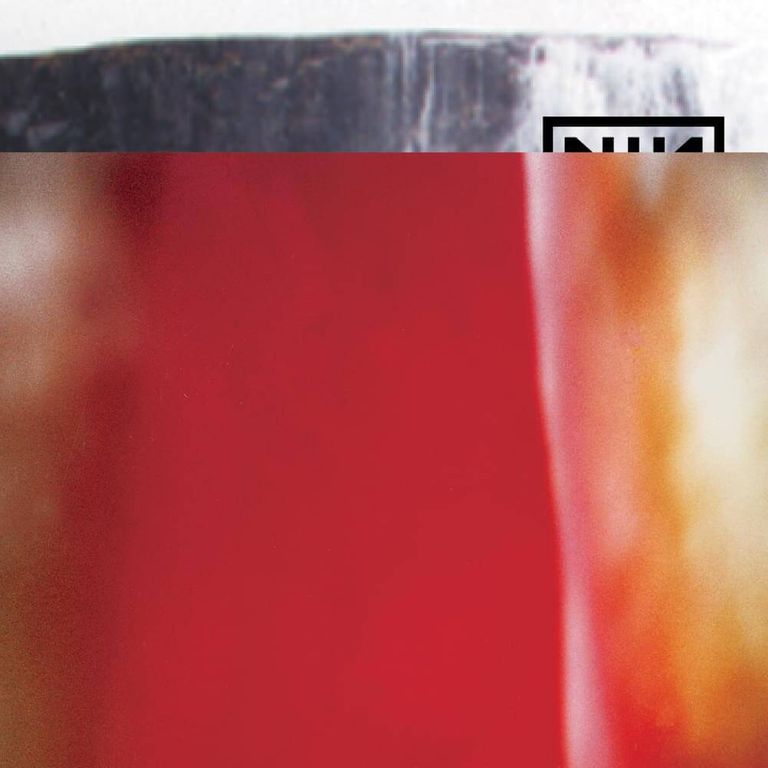 In many ways, The Fragile is the ultimate Nine Inch Nails experience. With an overall running length of 100+ minutes, it's a profoundly challenging work, but likewise a thoroughly rewarding one. The Fragile is capable of rousing the listener in a multitude of ways: "Somewhat Damaged" awakens a sense of adrenaline you thought wasn't even possible, whereas "The Great Below" lulls you into a state of dejection and despair, albeit a meditative one. For all his talent and craft, Reznor's emotion palette can seem rather limited, but The Fragile is a splendid showcase of his ability to deliver extreme instances of both anger and misery. It's a sonic workout of raw emotion; often exhausting, but always compelling. The songs feel like genuine constructions that tower over the listener; masses of elements layered on top of each other, edging towards breaking point. Occasionally, it's too late – "La Mer" feels like Reznor's sonic structure has already shattered into tiny pieces following the ferocious fracas of "No, You Don't". The Fragile is a crushing mechanism, built to reflect the vulnerability of Reznor's personal capacity. His despair is perpetual, and perversely limitless: as the intense ferocity of "Just Like You Imagined" finally fizzles out, the audible remains fades into the next track, tellingly titled "Even Deeper".
For many fans, The Fragile is Reznor's magnum opus. I don't begrudge anyone who shares that opinion, but unfortunately I take issues with double-albums. More often than not, they are either inconsistent or overblown, and The Fragile leans towards the latter. The trouble is, there are far too many great songs on both sides for it to be trimmed down into one, leaner record. The left side is masterful, and although the right side isn't quite of the same quality, I'd only ever discard "Starfuckers Inc." and "Complication" if it came down to it. Ultimately, I have no doubts that The Fragile would have benefited enormously from being two separate albums, in a similar way to Radiohead with Kid A and Amnesiac, and this is something Reznor has openly admitted himself. Hindsight is everything of course, and it's important to recognise that Reznor was hardly in the best personal space to make such a decision at the time. In a way, the Frankenstein'd nature of The Fragile is the perfect representation of a chaotic mindset fuelled by depression and substance abuse, and maybe its flaws are just an integral part of the process. But even I, a self-proclaimed NIN junkie, have to be in a pretty specific mood to indulge the entire work. The Fragile is an important record, featuring some of the greatest tracks of not only the NIN discography, but also industrial rock itself. It's a spectacular onslaught of imposing noise – beauty and the beast rolled into one.
---
1. The Downward Spiral (1994)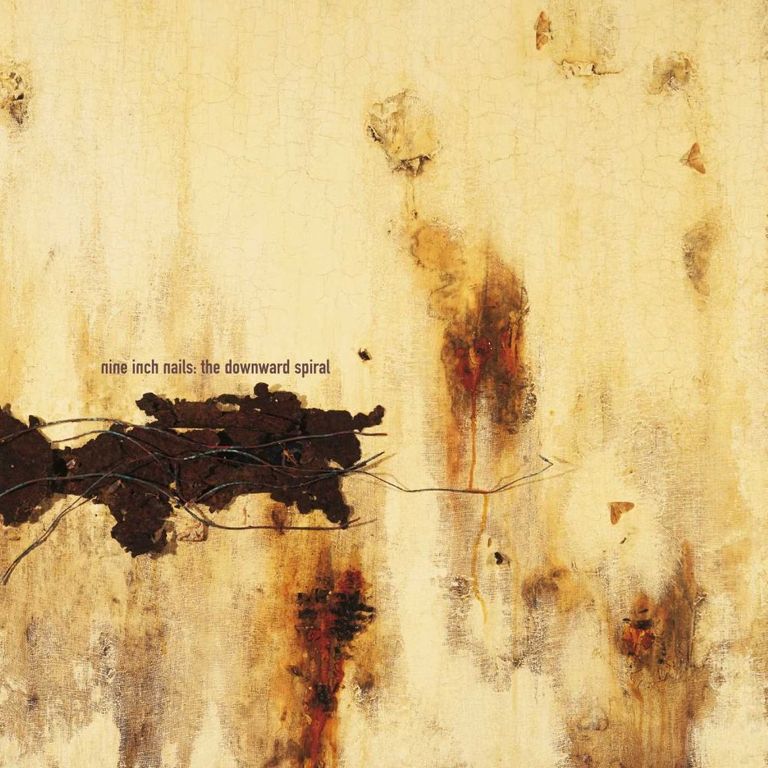 The Downward Spiral is Reznor's masterpiece. My emotional connection with the album goes so deep that even the prospect of discussing it prompts an attack of anxiety and apprehension. I hold The Downward Spiral closer to my heart than any other record I own. As I alluded to in our retrospective review back in 2015, the album provides a form of therapy for those in emotional turmoil. The Downward Spiral has recovered me from the brink more than once, and I'm willing to bet it has proved the perfect antidote for thousands of other despondent listeners who were spiralling down towards the bottom and heading straight for self-destruction. A common criticism of The Downward Spiral is that it romanticises depression and anxiety, but I disagree entirely: if anything, the record serves as a reminder that, even when humans are at an emotional low point, they are still capable of channeling their energy and creating something as beautiful as this. The record has taught me many things, but above all else, it serves as a reminder that music can often be the purest form of human expression.
I first listened to The Downward Spiral in 2009. It didn't click with me at first – I doubt it did for many – but over time I became infatuated, borderline obsessed. At that point, listening to it became a daily ritual. I know each track inside out, and Reznor's striking imagery has been cemented in my brain. Fast-forward to 2017, and I have yet to come across anything quite like The Downward Spiral. I don't listen to the record anywhere near as much I used to for a number of reasons: I have less time, I listen to a wider range of music, and, more importantly, I'm far happier. However, whenever I return to it I'm still left in absolute awe of the craft. Imagine an artist putting out something like "Ruiner" now? I would absolutely lose my shit. Reznor is way past the point of The Downward Spiral 2.0, and I'm delighted that my idol has found happiness, but it's almost a shame that there's no-one in music right now who is capable of constructing a record as devastating, yet alluring, as Reznor's masterpiece. To this day, I haven't found a better sequence of music than "Heresy", "March of the Pigs", "Closer", "Ruiner" and, "The Becoming". That's not to belittle any song that comes before or after it either. "Eraser" remains the most powerful rock song I've experienced, and "Reptile" is all sorts of sinister.
From the unsettling opening of "Mr. Self Destruct" to the extreme catharsis of "Hurt", The Downward Spiral is a flawless listening experience. It's far from Reznor's most accessible work, which is why I rarely suggest it to newcomers, but I'm always keen to mention it. It takes time to fully understand; to recognise the subtle moments of sound design and appreciate some of the textural complexities. There are multiple influences and homages; Pink Floyd, Lennon, Prince, and of course Bowie. With the assistance of Flood – one of the greatest producers of all time, incidentally – Reznor borrows techniques from his heroes and reestablishes them as his own. The use of sampling is masterful in its simplicity, taking seemingly inconsequential moments from films such as Alien, THX 1138, and Leviathan and manipulating them as major textural components. Whereas Pretty Hate Machine demonstrated Reznor's abilities as a songwriter, The Downward Spiral showcased his talents for production and sound design. A once longhaired, spandex-wearing goth winning an Oscar caused quite the stir in Hollywood, but frankly, I'm surprised nobody saw it coming. Reznor's level of craft reigns supreme, and it's showcased up front and centre on The Downward Spiral. What a fucking album. A real monument in rock music, and a record that will stay with me until my dying days.
Read our full review of The Downward Spiral →
­